TOLL FREE US & CANADA :
1.888.794.7590
OR
1.317.403.1991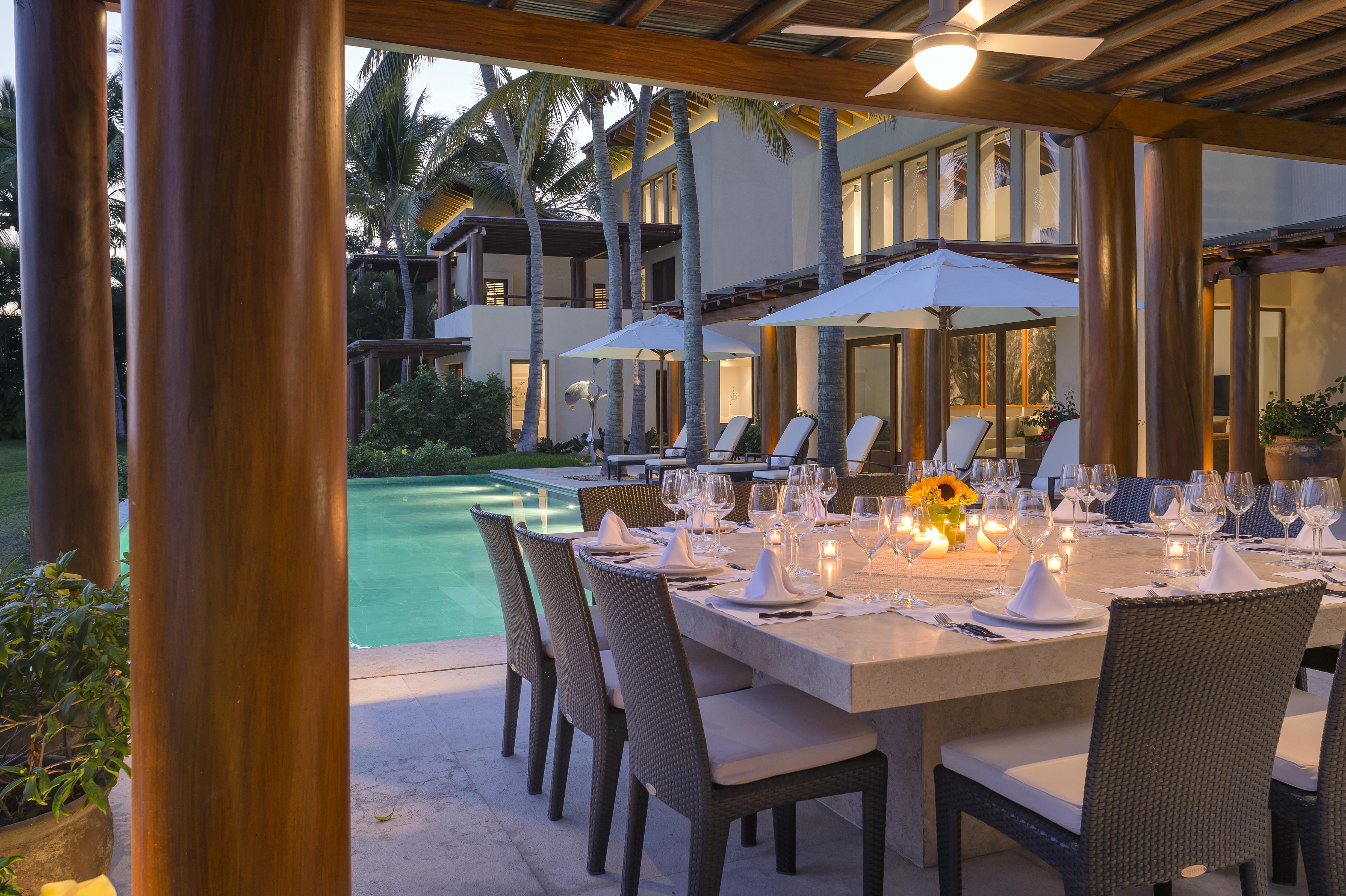 Casa Beidisia | Punta Mita Resort
Ranchos , Punta Mita
Bedrooms 6 Bathrooms 7
Starting From
Rate On Request
Casa Beidisia, the Afrikaans term meaning by the sea, is a luxury beachfront Punta Mita villa that perfectly marries the elements of space, service, and serenity. Casa Beidisia was created by Mexico City based architect Jose Vigil who is known for his design of the nearby Four Seasons Villas. A water filled courtyard, reminiscent of a traditional hacienda, gives way to contemporary spaces with double height windows and neutral colors, putting the lush tropical gardens and sea at center stage.
Casa Beidisia is situated in Ranchos Estates, Punta Mita resort, on the Bay of Banderas (7th largest bay in the world). This Punta Mita rental is ideally placed 35 feet above a swimmable beach allowing for optimal privacy and impressive vistas. The Punta Mita villa leaves guests with little reason to leave, but amenities such as 2 private golf courses, tennis courts, and 3 private beach clubs await within this gated, luxury resort, as do the famed Four Seasons and St. Regis. Expereince the Punta Mita resort from your home base at this Punta Mita villa.
Bedrooms and Bathrooms
Bedrooms : 6
Bedroom 1:

Master with king bed, en suite bathroom, outdoor shower, ocean view, sitting room, office terrace
Bedroom 2:

King bed, en suite bathroom, sitting room, desk, ocean view, outdoor shower
Bedroom 3:

King bed, en suite bathroom, sitting area, desk, outdoor shower, ocean view, terrace
Bedroom 4:

King bed or two singles, en suite bathroom, TV, patio, outdoor shower
Bedroom 5:

King bed or two singles, en suite bathroom, outdoor shower, patio
Bedroom 6:

King bed or

two singles, en suite bathroom, outdoor shower, TV, table
All 6 bedrooms come equipped with their own TV's, safes for secure storage and a fully stocked beverage center. On top of that, each room has their own ceiling speakers and access to the home network to play whatever music you are in the mood for!
Bathrooms : 7
Features And Amenities
Air Conditioning
Airport Transfer
Al fresco Dining
Bar
Boat Dock
Breakfast Bar
Car Available
Ceiling Fans
Chef Service
Computer
Courtyard
Dining Room
Driver
Fitness Room
Garden
Gated Community
Gym
Home Theater
Hot Tub
Infinity Edge Pool
Kayaks
Living Room
Near Golf Course
Near Watersports
Office
Outdoor Grill
Outdoor Living Area
Printer
Satellite TV
Security System
Staffed Villa
Sun Loungers
Terrace
TV
Villa Manager
Wi-Fi
Wireless Internet
Staff and Services
Chef
Gardener
House keeper
Pool Type
Plunge Pool
Swimming Pool
Rates
All rates subject to 16% tax rate. Additional taxes may apply.
Rates subject to tax and service charge. All rates subject to change.